14 Seiko Quartz Mens Gold Tone Watches For Vintage Restoration Or Parts Bands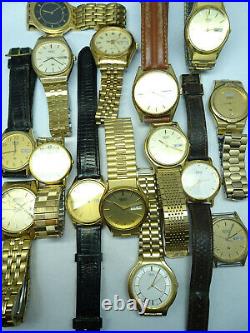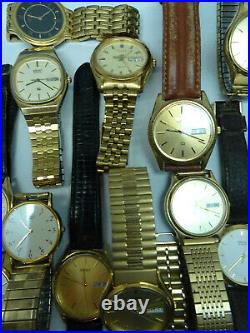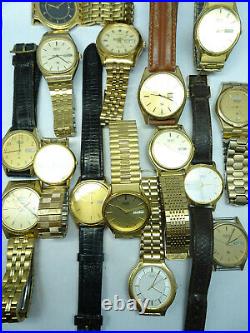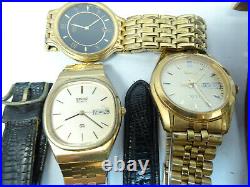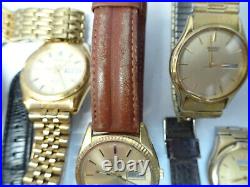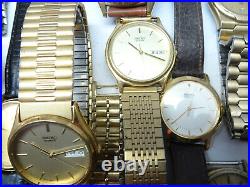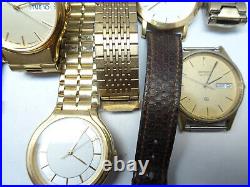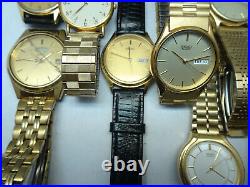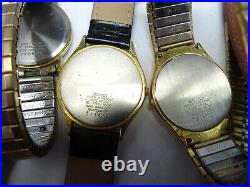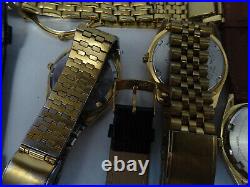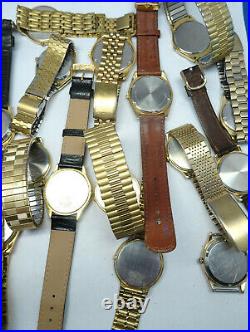 LOT OF 14 1980'S AND 90'S MENS SEIKO QUARTZ WATCHES FOR RESTORATION OR PARTS. SOME WILL RUN WITH BATTERY AND OTHERS WILL NEED REPAIR OR CRYSTALS. BLACK WHITE AND GOLD COLOR DIALS. SOME HAVE DAY DATE FEATURE.
SOME HAVE ORIGINAL BANDS For restoration or parts only. Vintage watches even if running may require service or adjustment if more accuracy is desired.