Landau And Louvic 17 Jewel Watches For Restoration Or Parts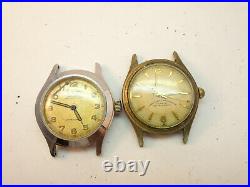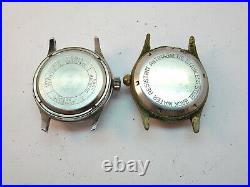 LANDAU AND LOUVIC 17 JEWEL WATCHES FOR RESTORATION OR PARTS. THE LANDAU RUNS WHEN WOUND BUT SECOND HAND OFF DIAL INSIDE CASE. DIAL HAS SPOTS BUT NAME AND NUMBERS CLEAR. LOUVIC 17 JEWEL NOT RUNNING. CASE AND CRYSTAL HAVE EXPECTED SCRATCHES FROM USE.
For restoration or parts only. Vintage watches even if running will usually require service or adjustment at some point if more accuracy is desired.