Omega Gueblin 18kt Gold Men's Watch & Leather Reptile Watch Band Repair or Parts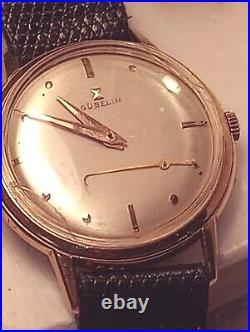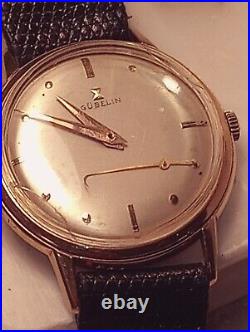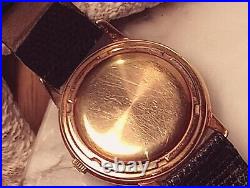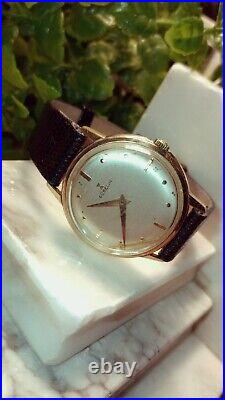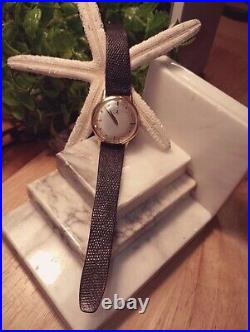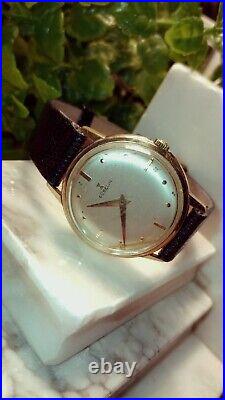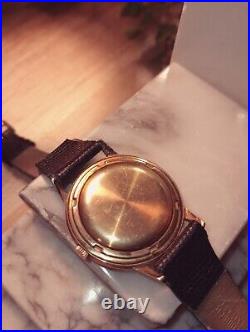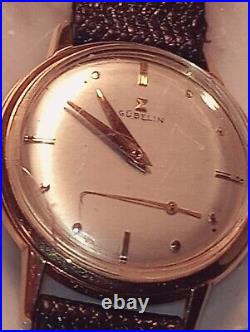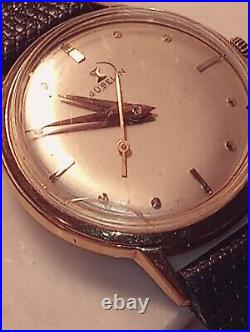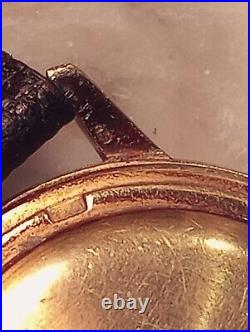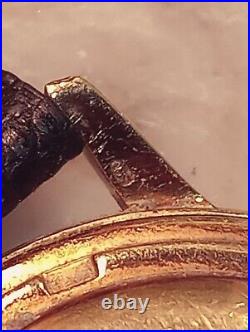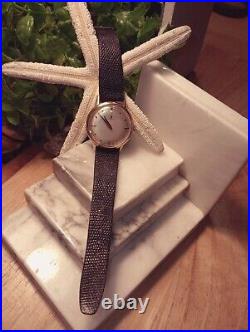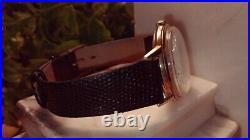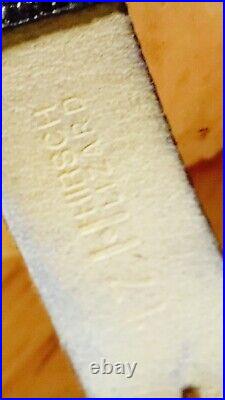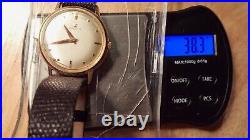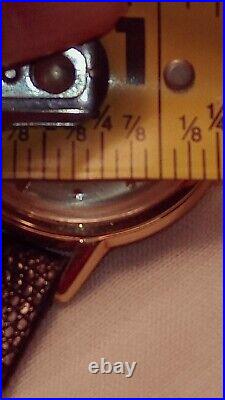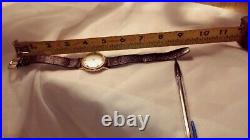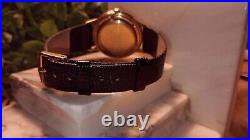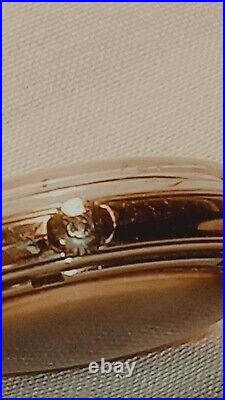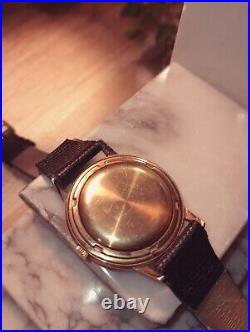 This exquisite men's wristwatch by Gubelin Omega is crafted from 18kt yellow gold and features a beautiful champagne dial with stick and round indexes. The watch has a vintage feel and comes with a sleek black leather reptile band, which can fit a wrist size of 8.26 - 8.5 inches.
The total weight of the whole watch and watch band is 38.3 grams as pictured. The watch has a Swiss-made movement with features such as a seconds hand, 12-hour dial, and analog display. It is a dress/formal style watch and has a case size of 33mm with a satin-finished case finish. The logo Gubin is on the dial and the Omega is on the Crown of watch.
The watch has the stamped hallmark. It has been tested and is 18kt gold. The watch is pre-owned and needs repair.
The second hand is loose under the lens, the movement needs repair or replacement. The lense is cracked and needs replacement. The watch has slight surface scratches from normal wear. It comes with no papers, no service records, no original box and no original packaging.
This is a vintage pre-owned watch. Own a piece of history, with this stunning Gubelin Omega men's wristwatch.