Seiko h357 and h229 lot of 1980's vintage digi ana watches for repair or parts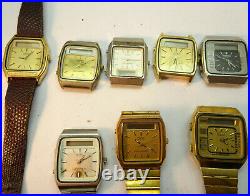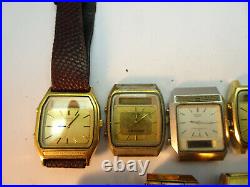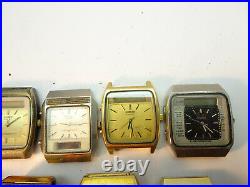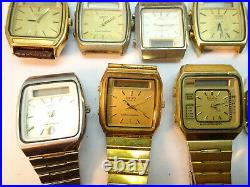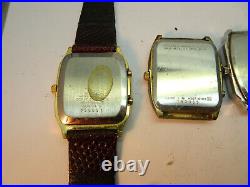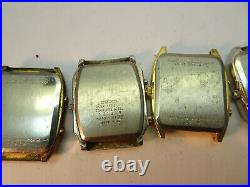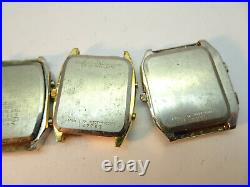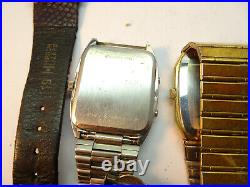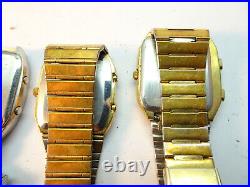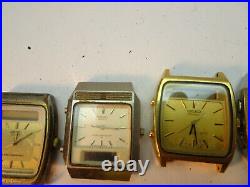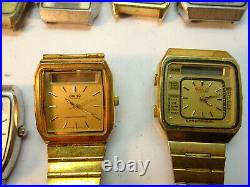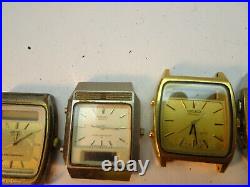 MOVEMENTS INCLUDE SEVEN H357 MOVEMENTS AND 1 H229 MOVEMENT. ALL FOR REPAIR OR PARTS. ALL HAVE SCRATCHES AND WEAR ON CASES AND GLASS TO SOME EXTENT. SOME HAVE BATTERY DAMAGE like the yellow 505c SO DID NOT TRY TO TEST THEM.
For restoration or parts only. Vintage watches even if running may require service or adjustment if more accuracy is desired.