Vin. 1939 Original Lone Ranger pocket watch Non Working For Repair Restore Parts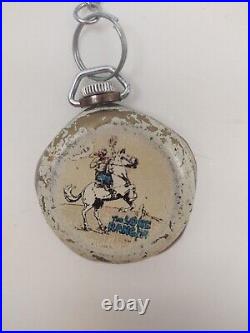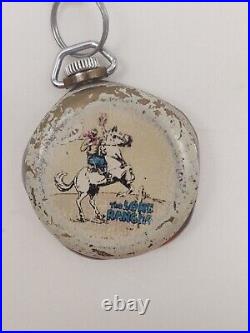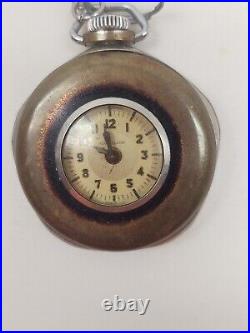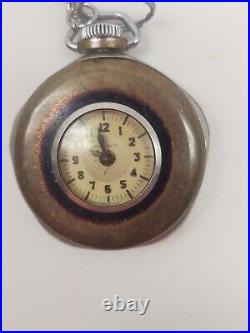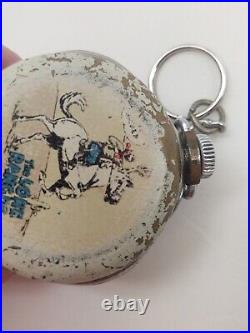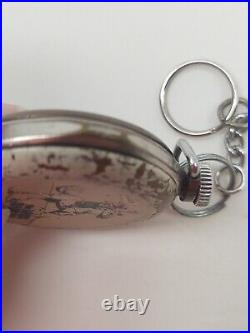 This vintage New Haven pocket watch is a rare find for any collector. Produced in 1939, this original Lone Ranger pocket watch is a low production model that features Arabic numerals, a two-tone gold dial, and an open face closure. The enameled brass and chrome case has a unique enamel design that adds character to the watch. This all-American made pocket watch has less than 7 jewels and uses a mechanical hand-wind escapement type. Although it is not in working condition and requires repair or restoration, its 100% original features and scarce nature make it a highly sought-after item.
The Lone Ranger theme and celebrity status make this pocket watch a must-have for any collector of vintage watches. This was an estate find and I don't much about it except it was dearly love and carried with pride many days in a pocket filled with dreams of the Old West. I hope someone can find this gem and add to their treasured collection use to repair or restore to it former glory.
Please fill free to ask questions. Thank you for you interest.