Vintage John Hardy 925 Silver Rare Hearts Design Watch, Model 4874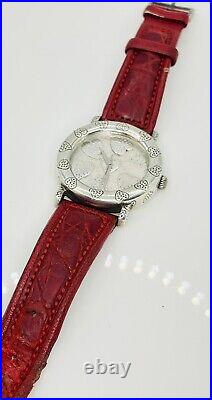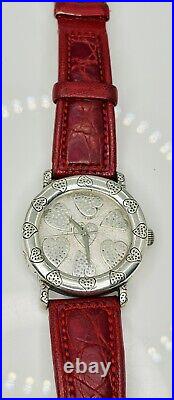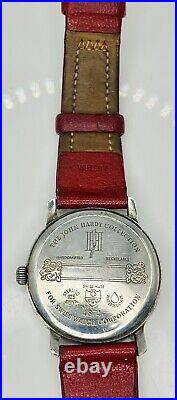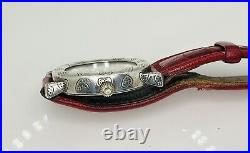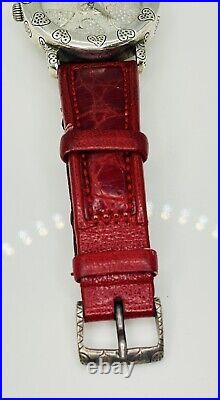 This vintage John Hardy wristwatch boasts a unique hearts design, making it a rare find for collectors and fashion enthusiasts alike. Crafted from 925 silver, the watch features a silver case and buckle band, with a striking red crocodile skin strap that does have some where. The watch face is a classic round shape, with a silver dial and elegant silver hands. In addition to its stunning appearance, this watch also offers accurate timekeeping and is suitable for both men and women. It is the perfect accessory to elevate any outfit, whether dressed up or down.
Don't miss your chance to own this one-of-a-kind John Hardy watch.