Vintage Seiko, Bulova & Benrus Watches & Seiko LM Parts For Parts & Repair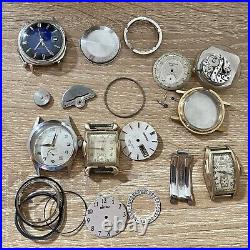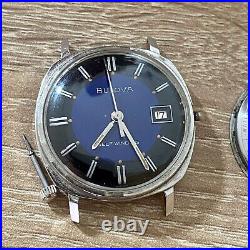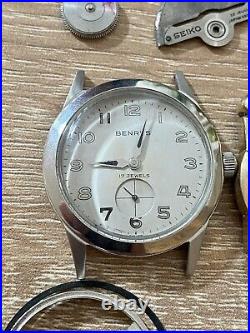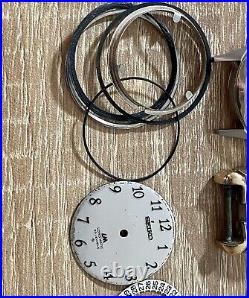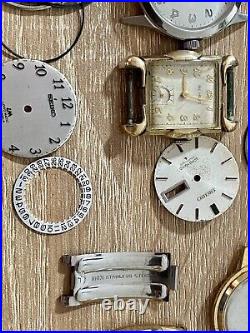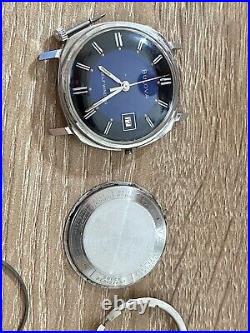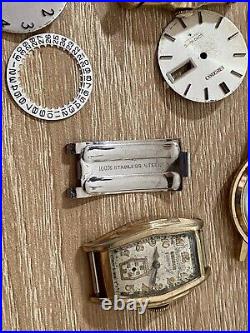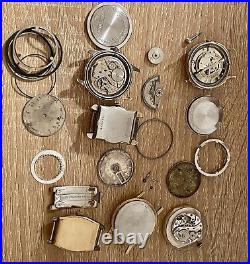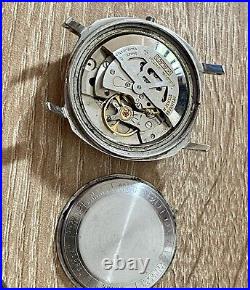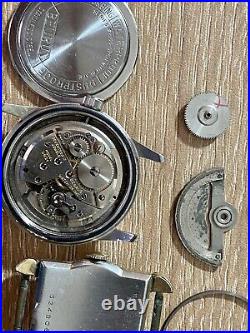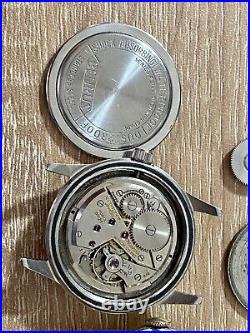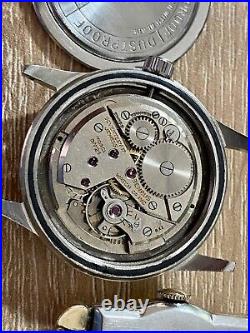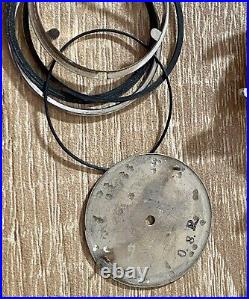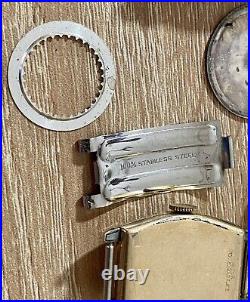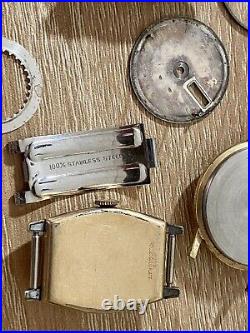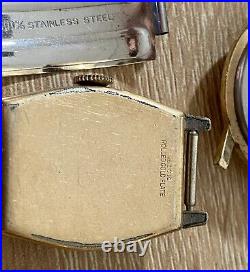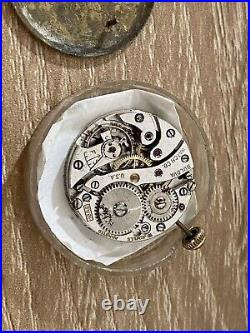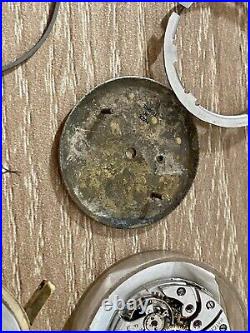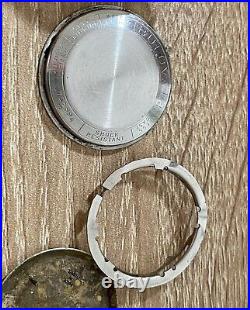 The dials and hands and machines and cases can be used for watchmaker parts. For professional watchmakers use only. Items show damage, scratches, rub marks, smudges, dirt, oil and aging.
No functions have been checked. Watches may not be complete. Only what is in the image set is included in the order. The timekeeping has not been checked for accuracy. If you have any questions about this lovely piece of machinery, please don't hesitate to contact me.
This watch was designed to be water resistant & shock resistant. However, I have not and would never test these features on any vintage watch and highly recommend not dropping or exposing your vintage watch to water. Water and shock damage should be avoided always and are not guaranteed. Please see pics for more details as pics are a part of the description, use the zoom function on all pics and don't hesitate to let me know if you have any questions or need any more details.
Note: There may be additional delays due to the pandemic during the current situation so please allow some extra time and patience for certain orders to certain regions. Be sure you know what you want and check ALL sizes and measurements BEFORE ordering and read the FULL description and view ALL photos with zoom.
If for any reason you are not happy with your order, please always message me directly before. 1 returning an order or. All measurements are approximate and can vary slightly depending on how it's measured, the type instrument used and the condition of the measuring instrument. Colors are approximate, and also depend on lighting source, light angle, backgrounds, camera used, your own eyes, time of day viewed, and monitor settings. You will receive an approximation of the color you see.